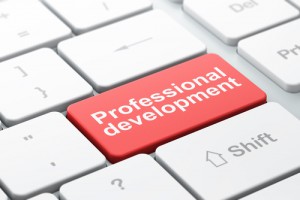 Working in a call center is so much more than simply answering phone calls. Contact centers are complex, ever-changing ecosystems that can be perfect platforms for agents to learn a wide range of professional development skills. The following are give valuable lessons in professionalism that can be learned and perfected while working in a call center.
Taking Charge
Working in a call center provides agents with many opportunities for leadership. Agents are tasked daily with thinking creatively and independently, and this means agents are a great source of valuable internal feedback. Skilled agents also have the opportunity to set an example for newer agents, or even move into management roles.
Collaboration
Contact centers are a teamwork-driven environment, which can teach agents lifelong collaboration skills. The most effective contact centers know enough about their agents' strengths and weaknesses to assign tasks to the people most equipped to do them. Agents rely on each other for protocol knowledge , troubleshooting, and moral support.
Expertise
Working at a call center demands specialized knowledge of whatever product or service you'll be discussing with your customers. Agents often hear every question in the book about their products, so they inevitably become experts in their field. The ability to become an expert in what you do is a crucial component of success in any industry.
Flexibility
The day-to-day of working in a call center can be extremely unpredictable, and so successful agents learn to "roll with the punches." The best agents are not afraid of change; they step up to any new challenges, learn new information relatively quickly, and always remain calm – traits valued by every employer.
Making it Happen
All of the former traits are prerequisites for the most important professional trait: execution. Employers, stakeholders, and customers really only care about seeing results; if employers can't perform, their theoretical leadership or teamwork skills are irrelevant. Call centers ask their employees to complete a multitude of tasks per day, which provides immediate gratification to those who excel at meeting their goals.
While contact center agents may appear to have a simple job on the surface, the reality is that the job is complex, engaging, and provides many avenues to self-improvement. Empowering call center agents with opportunities for professional growth leads to more effective call centers, happier customers, and more successful businesses.