Customer Elation provides call center services to clients who want the capabilities of a large call center with the attention and customization of a boutique shop. Our people, technology, size and expertise position us head-and-shoulders above any other call center company in the industry. Each of our clients has custom-designed programs constructed for specific customer interaction processes. All of our programs are designed for optimal customer experience– some of these programs include the following: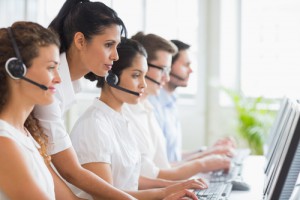 Inbound Call Center
Customer Service Outsourcing
Healthcare Program Enrollment
Healthcare Call Center Support
Medical Call Center Programs
Virtual Receptionist Service
Appointment Setting
Help Desk Call Center
Customer Elation's state-of-the-art technology allows us to eliminate wasted resources. Our systems offer triple redundancy and all contacts are handled within our secure facilities. This means you can be sure of 100% quality control. In addition, our healthcare audit process ensures relevant data is HIPAA compliant and secure. When you partner with Customer Elation, your call center experience will be exceptional.
Polite, friendly interactions handled by hard-working, reliable and loyal colleagues
Stable workforce with low turnover ensuring continuity and consistency
State-of-the-art technology providing efficiency and detailed reporting
Digital recordings of all customer interactions
A combination of customer and off-the-shelf technologies that improve agent utilization resulting in greater productivity and cost savings.