The value of quality customer service is priceless—in fact, it can make all the difference for your business. Good customer service can lift a business in to profound success, while bad customer service can be incredibly detrimental to a business' reputation. Quality phone customer service is one of the most important ways to impress clientele because it shows that a business really cares.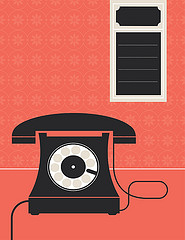 In addition to being one of the most important customer service channels, the phone is also one of the most difficult to master. This is because over the phone it can sometimes be difficult to communicate genuine emotion and helpfulness when you are not speaking to clients face-to-face. That being said, there are ways to make phone calls a positive customer service experience for both you and the customer. The general idea is to make sure you are an expert on your product or service, exhibit good social grace and manners to your clientele, to make sure to stay articulate (which assumes that you utilize exceptional listening and response skills), and most importantly to deliver service with a smile.
Maintaining a positive attitude is the best thing you can do for the customer service of your business—this certainly applies to the phone. You may be thinking to yourself, "What is the best way to approach business over the phone?". The answer is simple: Smile. After all, you can hear smiles through the phone! So, make sure yours is genuine.