The importance of maintaining good customer service for your business can't be overstated. Not only do you call center agents provide the first impression and the face of your company, they are also in charge of resolving your customers' disputes, which can often determine whether or not a customer will choose to do business with you again in the future. During the hard times, such as a product recall, bad PR, or other crisis, an exceptional customer service team becomes absolutely critical. Here are a few ways to ensure that your business maintains a great customer service department:
Invest in Your Employees
When your call center agents are happy, they are better equipped to make your customers happy. We've all called a customer service line and been put off by a disgruntled employee on the other end. Taking the time to properly train call center agents, rewarding above-and-beyond behaviors, and performance reviews can enhance agents' performance exponentially.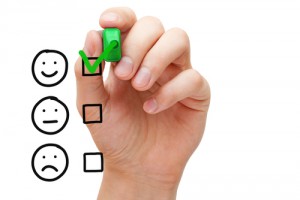 Invest in Your Product
No matter how skilled your customer service agents are, they can only do so much if you're offering an inferior product or service. Your customers can tell immediately if their experience is below typical standards, and will choose not to do later business with you no matter how friendly or helpful the call center agent was.
Listen to Your Customers
Customer service agents can and should be utilized as the ears of your company. That is, they hear direct feedback about your business from customers all day long. It can be extremely valuable to document and utilize their critique to improve business tactics. Regular collaboration between agents and account managers allow for feedback channels to be wide open at all times. Customer service centers can act as data collection centers, and if your agents are trained to ask the right questions, customers can provide extremely useful feedback and ideas.
Many businesses neglect their customer service departments, but the reality is that your call center agents act as the frontline of your business and can make or break a repeat customer. Making the investment to ensure the implementation of the above tactics can put your customer service department well ahead of the competition.