Nowadays, many jobs require individuals to take on an increasing amount of tasks.  This is often in an attempt to increase customer satisfaction either directly or indirectly.  Unfortunately, multitasking often leads to decreases in effectiveness whereas the specialization of jobs can increase efficiency.  With a fewer variety of tasks to complete each day, workers can utilize their skill set to develop the tasks at hand instead of being spread too thin to thrive in any one area.
For call centers, there are various worker organizational models utilized in terms of which positions perform which tasks.  These models lead to differences in customer satisfaction.
The typical set-up
Often, call centers have on-floor managers overseeing call center programs.  As DMG Consulting describes, these individuals can possess a variety of duties such as evaluating agent performance and customer concerns, as well as reporting information to the corporate headquarters.  The on-floor managers may not necessarily have enough time available to fully analyze the data from agent-customer calls to make appropriate and effective program change recommendations.
How Customer Elation differs
Customer Elation is unique due to our call center model.  There is corporate oversight of all customer accounts.  In our corporate offices, there are full-time managers whose specific job it is to analyze the data from call centers to make program modifications.  They are able to listen to calls, modify call agent scripts to be more helpful, and review customer surveys to figure out what program changes would be the most beneficial based on customer goals.
Benefits of corporate oversight
Analyzing this big data from the corporate level allows these managers to see the general trends occurring across the board for all agents and customers from various regional locations, whereas an on-floor manager may be restricted to the limited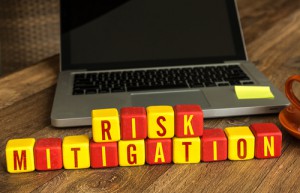 local information they have access to.  The importance of analyzing and utilizing big data is growing according to Ivey Business Journal.  Having access to this comprehensive data can help limit the business risks a company takes, and develop more customized services for clients.
Additionally, corporate managers may be more likely than on-floor managers to have the authority to make larger program changes using the data available.  This can ensure that the innovative ideas backed by the big data can actually come to fruition.
The Big Picture
Overall, corporate call center managers can elevate call center programs, which is why Customer Elation utilizes this successful call center model.  Corporate managers are more likely than on-floor managers to have the power to make significant program changes and they are more likely to have access to inclusive big data to support these changes.