Vanity numbers are those catchy phone numbers, such as 1-800-FLOWERS or 1-800-GOTJUNK, that make it easy to identify the business and remember how to contact them. While some businesses may have mixed feelings about vanity numbers, they have many advantages.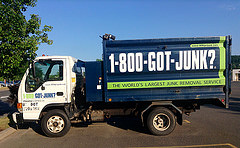 One of the biggest benefits of vanity numbers is that they are easy to recognize and remember. This increase in recognition can often lead to an increase in sales. Vanity numbers are helpful when referring businesses to family and friends because again, they are easy to remember. Vanity numbers can contribute to establishing your brand. Companies such as 1-800-PETMEDS focus their brand around their vanity number.
If choosing to embrace a vanity number, it is important to consider how to market it. Radio, billboards, and TV ads are great places to advertise vanity numbers because potential clients may not have immediate access to a phone. Branding materials can also contain the vanity number. Online marketing and print ads can fare without vanity numbers since it is typically easier for these potential clients to dial the number they see printed.