HIPAA Compliant Call Center
One of the necessities of hiring a call center in the medical industry is making sure you hire a HIPAA compliant call center. This isn't just a suggestion— it's the law! Customer Elations's medical call center agents who work with patient information are professionally trained and reviewed to ensure that all patient files are secure.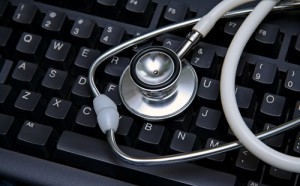 Find out More
All of our call center technology is regularly updated and backed up to prevent hackers or system failures. Customer Elation puts a premium on security, which is why all of our agents working with privileged information are HIPAA trained and certified. Your confidential information and the information of your patients or clients will remain confidential at all times.
Before you hire just any HIPAA compliant call center, be sure to ask if all of their customer service representatives (CSR) have completed the appropriate training to meet all regulations. Ask how often the staff is trained and recertified– it should be annually. Data is an invaluable asset in the medical industry, and Customer Elation doesn't take this lightly. Additional security measures should include the following practices:
Privacy statements on the covers of all faxes
Protected email portals and encrypted intranet
Locked cabinets, desk drawers, and computer screens
Secure systems for disposing of confidential information (shredding)