Outsourcing call centers can be a tempting option for businesses looking to lower costs, but often the initial savings don't pay off in the long run. Local call centers provide invaluable benefits that outsourced call center can't — and they can be the difference between retaining your customers' business, or leaving them with a bad taste in their mouths. Here are a few reasons local call centers benefit your business: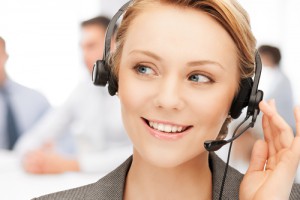 On average, 80% of domestic call center agents have a college education. Educated agents are better equipped to understand the ins and outs of your business, and can more thoroughly answer your customer's questions, particularly when the conversation inevitably goes off-script. A skilled agent can leave your customer fully address your customer's needs, while an unskilled agent can leave your customer frustrated and unsatisfied.
Managing a foreign call center can be difficult and time consuming because global business gets complicated fast. Issues like recruiting, management, and quality control become extremely difficult to consistently oversee from halfway around the world. Also, navigating foreign currencies, different workplace laws, and a foreign political sphere can be a huge hassle.
In addition, scaling a call center to the changing needs of your business can be much easier at home than abroad. When call volume is high, it's easier to pull in additional agents at short notice when they live in the same time zone as your customer base.
If every good call went exactly as a call script dictated, culture wouldn't be a factor — but good customer service is an art, not a science, and sometimes a skilled agent going off-script can give your customer a better, more personalized experience. A customer is likely to feel better taken care of when they feel a personal connection to their agent. Local agents make your customers feel comfortable, and ensure their interaction with your company goes as smoothly as possible. Local agents are also more likely to pick up on colloquial language, and when your customer's needs are understood, their satisfaction increases.
Local call center agents provide a considerable advantage in the areas of customer service skill, ease of manageability, and quality assurance over their foreign counterparts. A local call center is better equipped to provide your customers with a positive experience, and keep them coming back.